Zion Williamson to Officially Visit UNC
Zion Williamson to Officially Visit UNC
Scout's No. 3-ranked prospect in the nation set to return to Chapel Hill.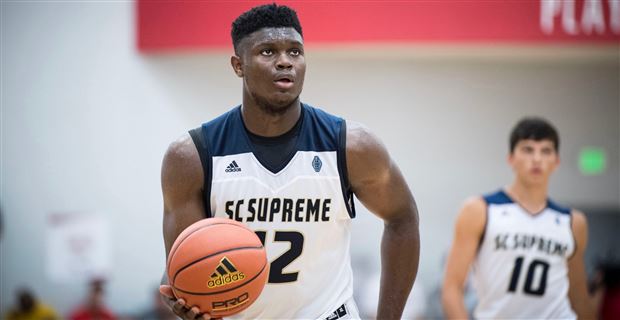 For the second-consecutive year, 2018 forward Zion Williamson will be on campus for North Carolina's exhibition game.
This year is a little different, however.
Williamson, a 6-6, 272-pound forward from Spartanburg (S.C.) Day School, will be on an official visit to UNC, his family confirmed to Inside Carolina.
It will be Zion's fourth trip to Chapel Hill, as he visited in June 2016, November 2016, and was in attendance for UNC's regular-season finale win over Duke in March.
Williamson called his last trip to Carolina "amazing." Despite a public lack of consideration for the Tar Heels in recent months, the UNC staff has been in constant communication with Williamson and his family. That relentlessness paid off with this weekend's trip.
"He (Williams) was just saying how high I am on his list and how he likes the all-around player I've become," Williamson said earlier this year. "He said he just loves the relationship we've built since he started recruiting me last summer. We do have a really good relationship."
The No. 3 ranked player in the senior class, Williamson has already taken official visits to Kentucky, Kansas and Duke.